Welcome to Connect 33 Chiropractic
We are your NUCCA Lombard Chiropractor located just across from Yorktown Mall.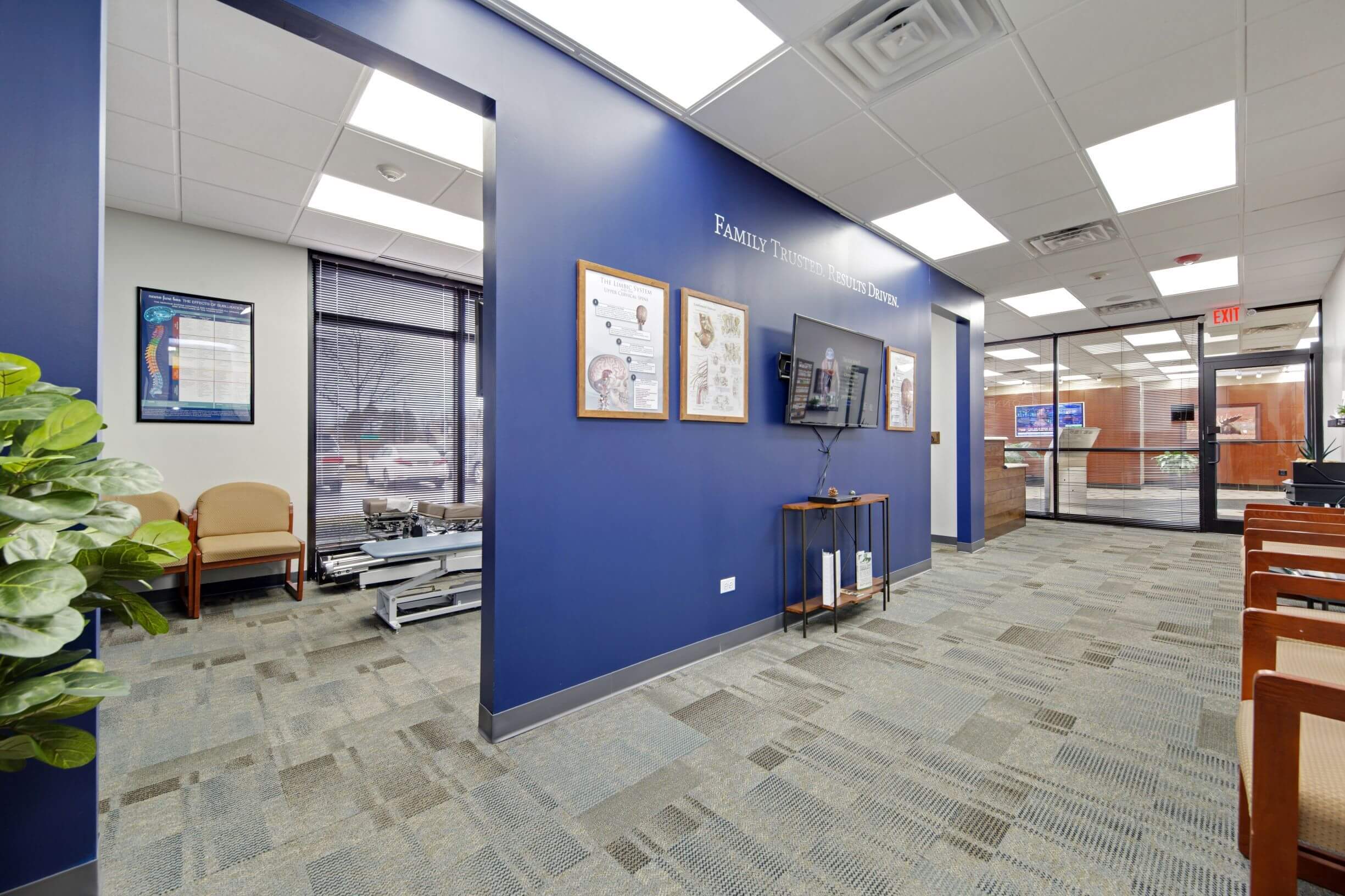 Specializing in a Technique That is Different From So Many Others
At Connect 33 we specialize in a method called NUCCA, upper cervical chiropractic care, which is aimed at correcting your entire spine at once. Without any twisting, popping or cracking we work to correct your spine and nerve function and get you back to feeling good. In our clinic, we will be working our hardest to correct your spine and nerve function to enable you to recover from your problems naturally. Without drugs or surgery, we will work to unlock your potential and get you connected with your body.
Why Upper Cervical?
We believe the primary problem stems from this area or your spine. This important region of your body is where all of your brain to body messages have to flow through. When this part of your spine is not properly aligned it can lead to a wide variety of issues from low back pain to headaches and even asthma. Once properly aligned using x-rays and a specific adjustment the brain can start sending nerve signals to the rest of the body. By removing this nerve interference your body can start healing itself and relieving you of your problems.
At Connect 33 we do not take any guesses. Every case starts with a set of x-rays where we take detailed measurements to show us exactly how to adjust. To confirm that we have removed your nerve interference we immediately follow with a post x-ray.
Biostructural Analysis
Dr. Orsini's customized spinal analysis offers a complete look at the underlying problem.
Pierce Analysis
A secondary procedure to address secondary problems.
X-ray
Without any guesswork, we can accurately see and address the problem using digital x-rays.
Postural Analysis
Your posture is a direct reflection of your health; let's get it straight.
Thermography
An inside picture of your body's internal adaptation, giving insight to see how it's functioning.
Supportive Care
Improving your overall health to help hold your spinal alignment.
Some Reviews from Our Patients
"He looked at my X-rays and saw that my shoulder and neck problems were never addressed. He knew he could help me. While nobody wanted to work with

 

the difficult shoulder/neck

 

area, Clinton knew that this area was the most important one to address and it would help my whole body alignment.

 

I have never felt so good and flexible during all those years, until Clinton started his therapy. He is the best of the best. Thanks to him I feel so much better."
— Heidi
"Love the technique that is so different from everyone else."
— Kayla
"…done a fantastic job of getting to the root cause on some very long standing back and shoulder issues that I've had! I'm extremely grateful for the fantastic service they've provided me with."
— Keith
"…after two adjustments from Dr. Orsini, my neck pain was no more. I highly recommend Dr. Orsini…"
— Grant